HIDE
A solo exibition at Overgaden - Institute for Contemporary Art the 12. Nov - 08. Jan 2017. Supported by the Danish Arts workshops and the Danish Arts Foundation.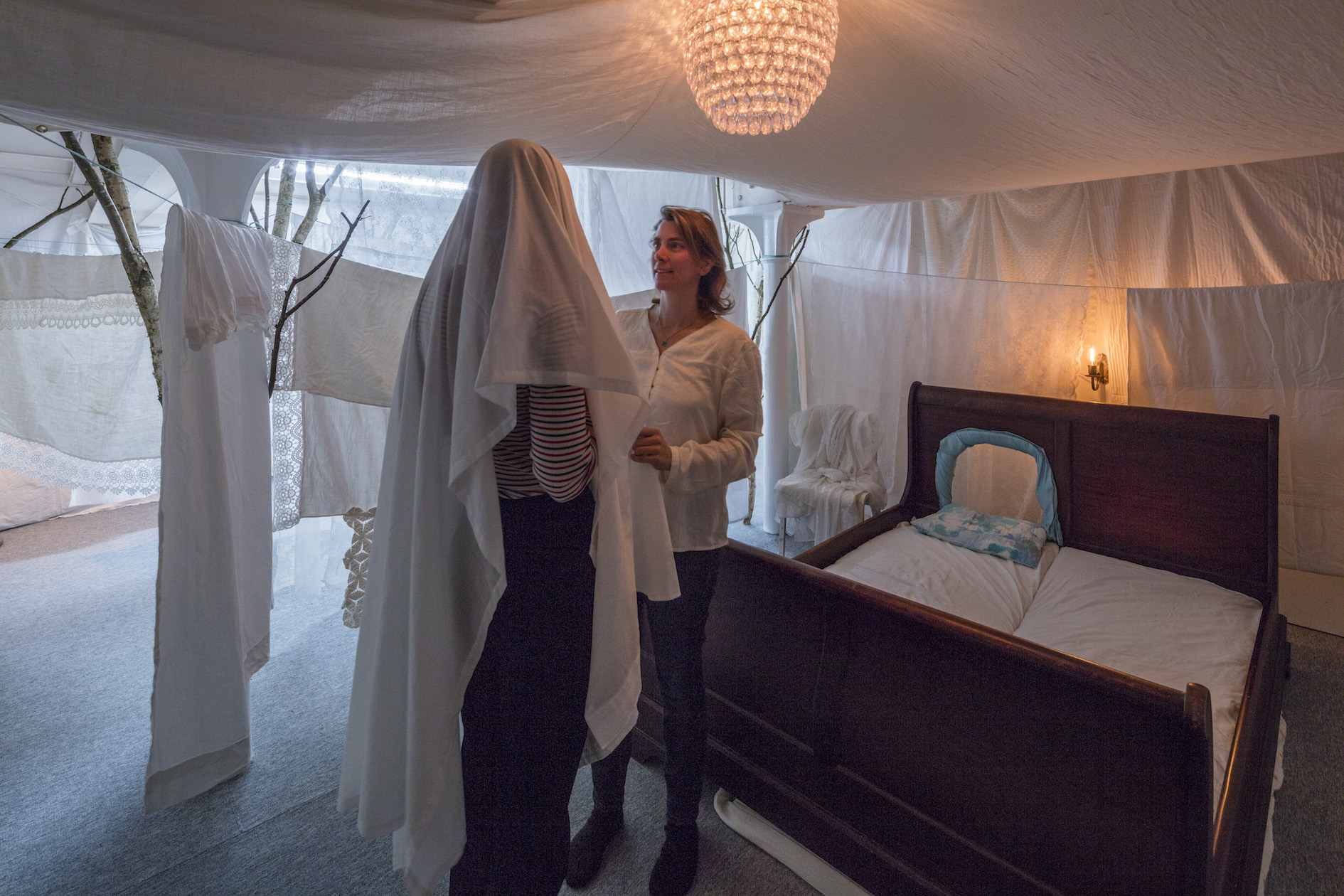 The exhibition HIDE is set in surroundings where everyday objects conjure up the domesticity of home. White sheets hang from washing lines in a forest-like scenography. Like lines drawn in the air, they form swaying walls that both expose and conceal. We are hiding, but who from? A recurrent element of Nørregaard's installations is the role of a performer in opening up the work to the audience. In HIDE the performer plays a stereotypical mother figure who dwells in the installation. MOTHER instructs, worries, makes people feel safe, needs to know everything, and knows when we are lying. She forgets herself and sacrifices herself. The presence of MOTHER is like a heavy sigh in the enveloping scenography that consists of a jumble of familiar domestic objects. The audience are entangled in a sensory chaos of objects and textiles like the mesh of collective memory. What is it we are hiding?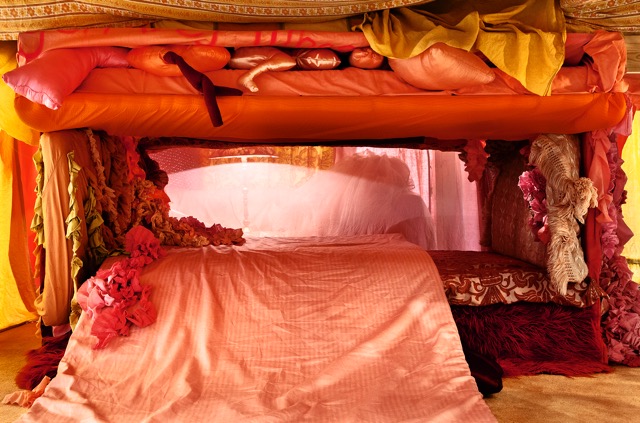 With HIDE Nørregaard explores and exposes what we try to hide and sweep under the carpet. The audience crawl and grope their way through an exploration of what has been censored and discarded. With its openness and poetry HIDE activates the imagination and invites the audience inside the creative space of the stage set, where it is in interaction with the visitor's personal experiences that the work comes into being.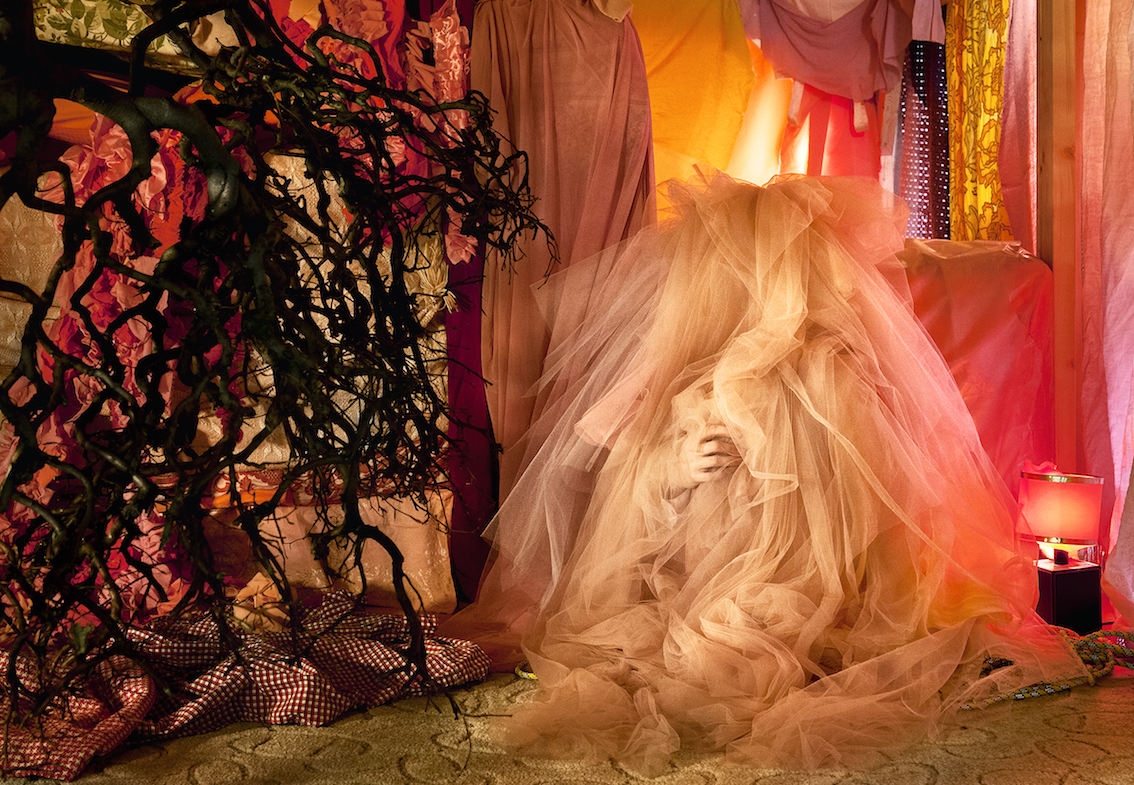 The exhibition was a REVISIT, a format in wich Overgaden delves into its own history to explore key, influential exhibitions that have formed not only Overgaden, but also art history in Denmark. A decade ago Seimi Nørregaard created the exhibition The Walls Have Ears, and to mark the occasion Overgaden invited the artist to once again create a performance installation for the first floor gallery.